When & Where?
Led by Jay and Jean James they meet at 7:30pm on the 3rd Wednesday of each month on zoom. For more information please reach out to Jean.
Meet the group leaders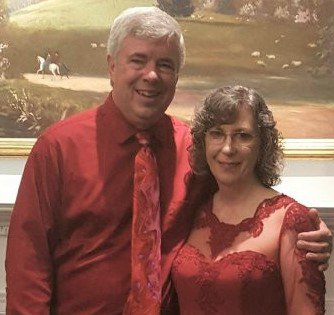 Jay & Jean James
Having been members of St. John Lutheran now for over 21 years, Jay & Jean have both been actively involved in various leadership roles. By taking on the role of Life Group leaders, they are looking forward to this new opportunity of connecting, sharing, and loving through a greater understanding of what discipleship means. In understanding that we all come with different backgrounds and experiences, both in life and our walk with Jesus, they are hopeful that Life Groups will help each of us to grow in our personal and collective faith.
In the book of Matthew, Chapter 28, verses 16 to 20, we are encouraged to gather in Jesus' name, worship Him, and take His word out into the world:
Now the eleven disciples went to Galilee, to the mountain to which Jesus had directed them. And when they saw Him, they worshiped Him; but some doubted. And Jesus came and said to them, "All authority in heaven and on earth has been given to me. Go therefore and make disciples of all nations, baptizing them in the name of the Father and of the Son and of the Holy Spirit, teaching them to observe all that I have commanded you; and lo, I am with you always, until the close of the age."